Adding Milestones to Projects
Adding milestones requires View-Edit permissions.
Milestones are any significant points of your project's development. These can include things like meetings, phase ends, and completion dates. They'll help you keep your project on schedule by clearly displaying important days.
Milestones are applied to a project's assignment bar. This makes them easy to see at a quick glance.
Adding a Milestone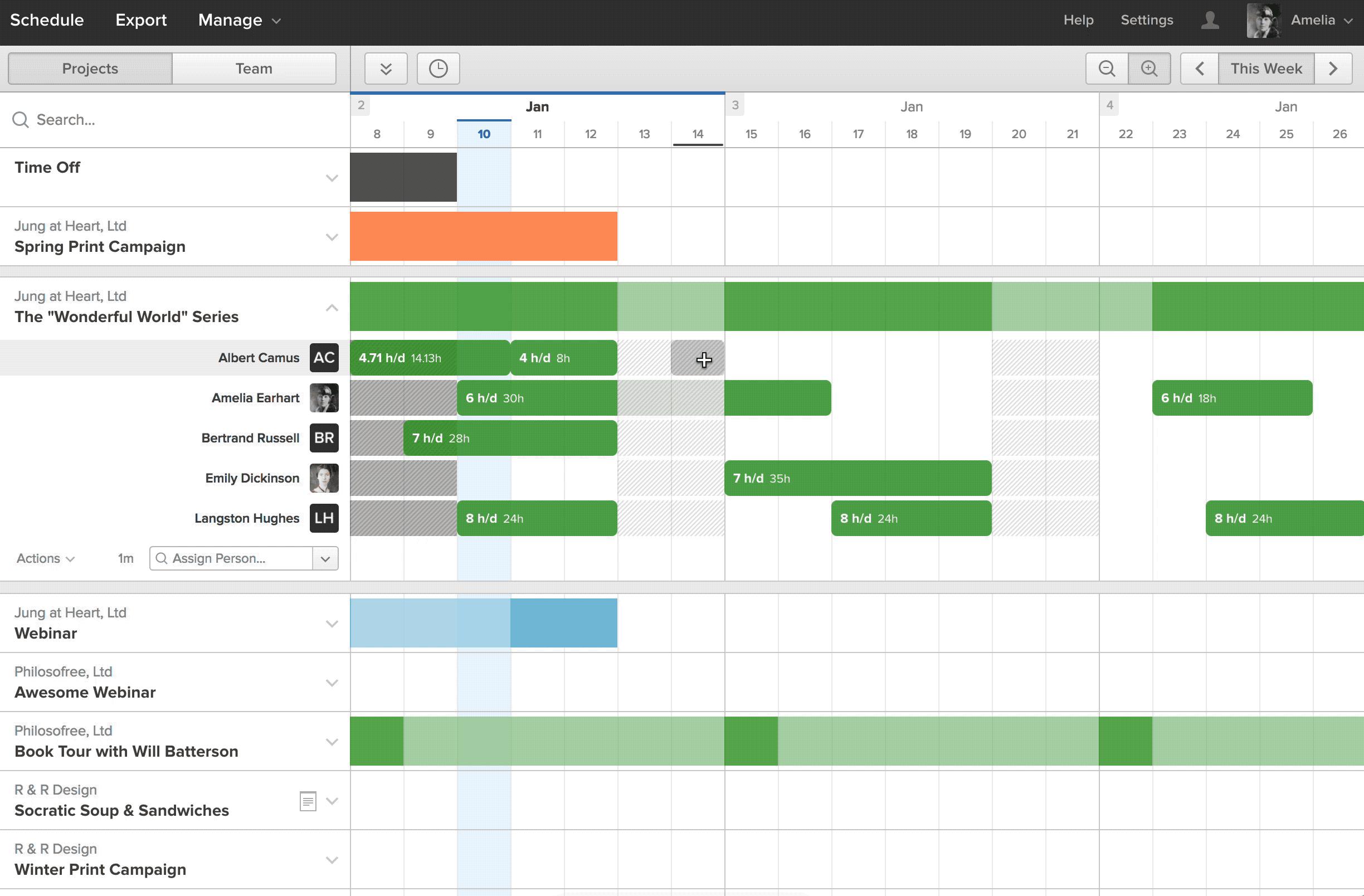 Head to the Schedule. You'll be dropped into Projects View. (Note: You cannot add milestones in Team View.)
Hover over a project's colored assignment bar, to the right of its name. Add Milestone will appear underneath your cursor. Click on any date within this bar to add a milestone.
Enter the milestone's Name and confirm the Date, then click Save Milestone.
Deleting a Milestone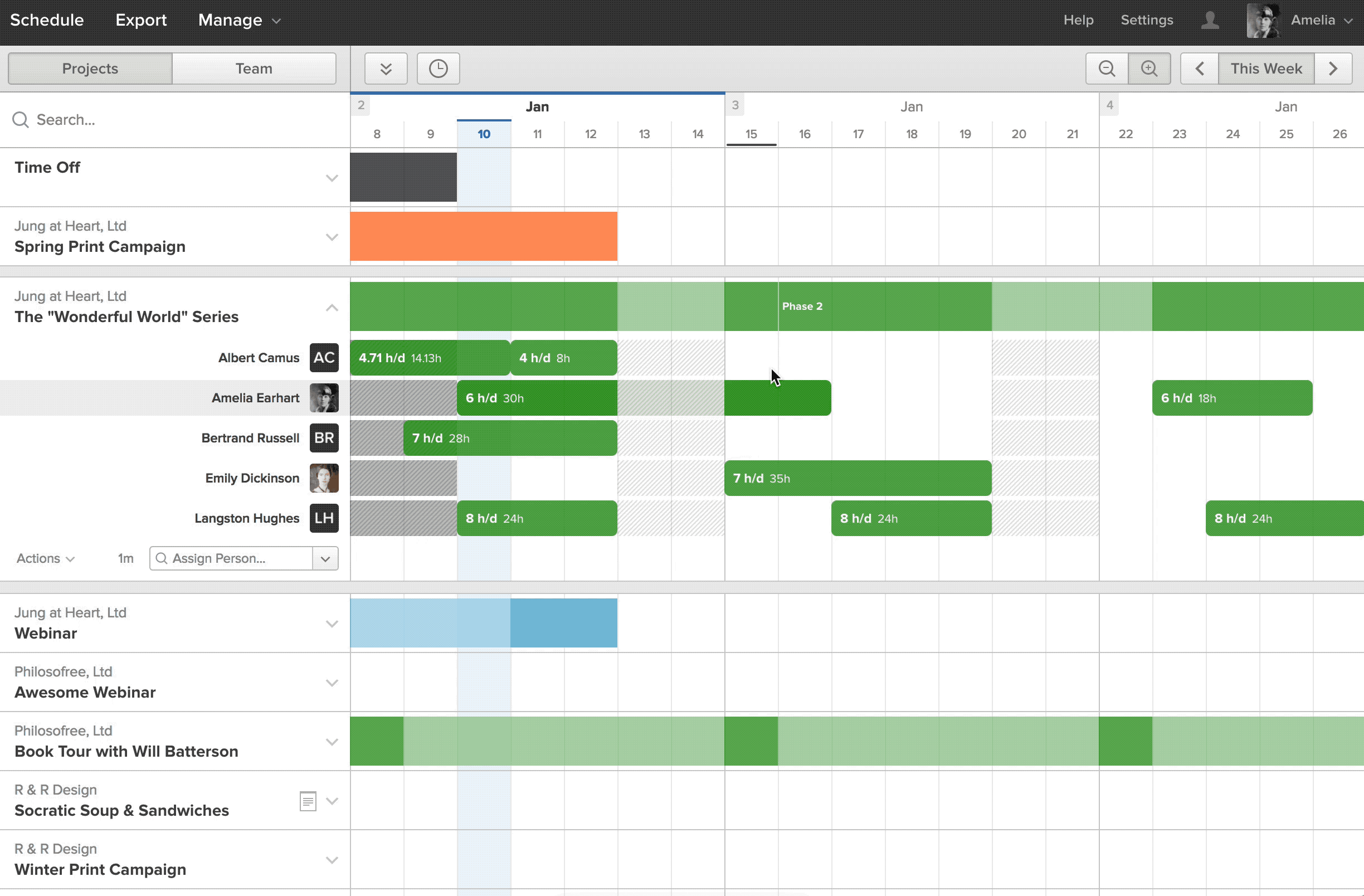 Click on any milestone.
The Milestone Form will appear, then click Delete.
Note: Deleting a milestone is permanent and cannot be undone.