Assigning Project Tags and Color Labels
Managing projects requires View-Edit permissions.
Color Labels and Project Tags help you organize and filter your schedule in the Projects View.
Assigning Project Color Labels
Each project in Forecast can be assigned one of eight Color Labels. The labels are customizable (from Settings) and can be given any meaning you choose. Your schedule will also visually display the colors of each project. For example, if you labeled green as "In Progress," you could easily tell at a glance which projects are In Progress.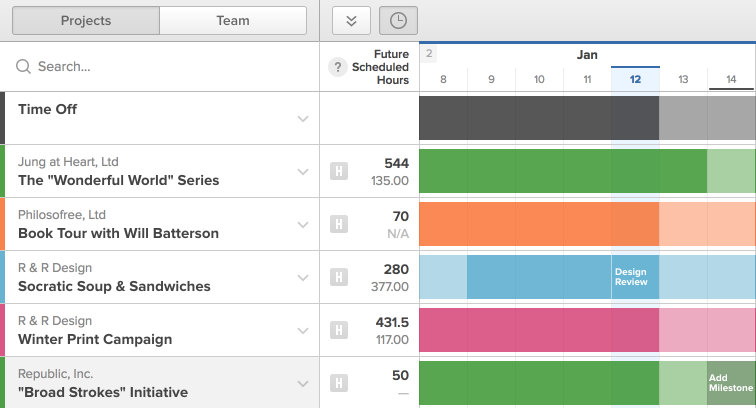 You can assign a Color Label when you create or edit a project. Simply choose from the Color Label dropdown menu.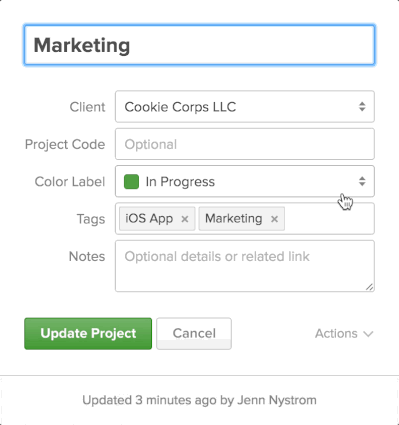 Assigning Project Tags
Each project in Forecast can also be assigned any number of Project Tags. If only eight Color Labels feels limiting, you can use Project Tags. You can create tags for anything you'd like. We recommend tagging projects with the project owner, state, phase, type of project—anything that will make filtering the schedule easier for your team. 
You can assign Project Tags when you create or edit a project. Simply type in the name of any tag you'd like to create in the Tags field.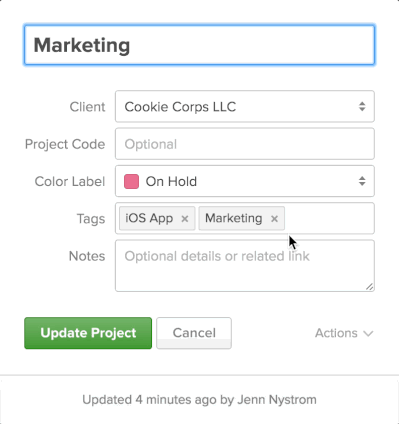 If the Project Tag already exists, we'll display it as you type. If you want to remove a Project Tag from a project, you can simply click the X beside the tag when editing the project.
There's no need to worry about managing your Project Tags. If a tag isn't being used, we'll delete it automatically. You can simply recreate it whenever you need it again.