Customizing Project Color Labels
Managing settings requires View-Edit permissions.
Every project in Forecast can be assigned one of eight colors, which are visually displayed in your schedule. This comes in handy when organizing your projects, and you can customize what these colors mean for your team. For example, your colors could be used to show the current status of a project—planning, preliminary phase, under review, etc. Or, they could relate to specific managers or departments in your organization. Or, they could simply relate to a few clients.
To customize the labels of these colors, just head to your Settings page.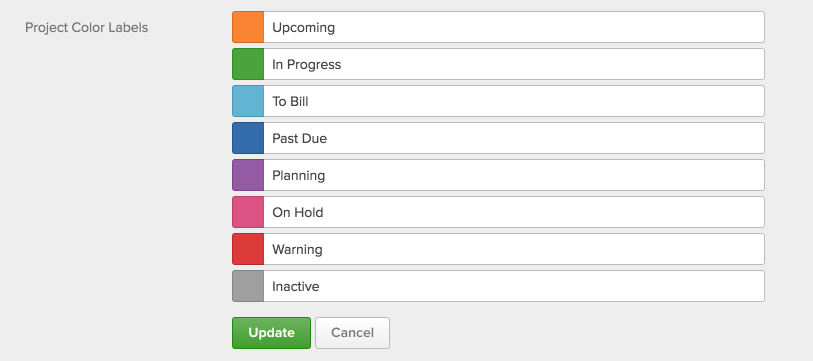 Your Project Schedule can be filtered by color to help narrow your focus. You can learn more about filtering your views here.