How do I update my credit card and billing info?
Billing requires View-Edit permissions.
To update your billing information:
Head to your Settings (upper right corner).
Then scroll down to the Billing Information section. 
Here, you can update your Forecast subscription, credit card number, billing address, and receipt recipients. (Receipt recipients will be emailed receipts for your Forecast transactions.)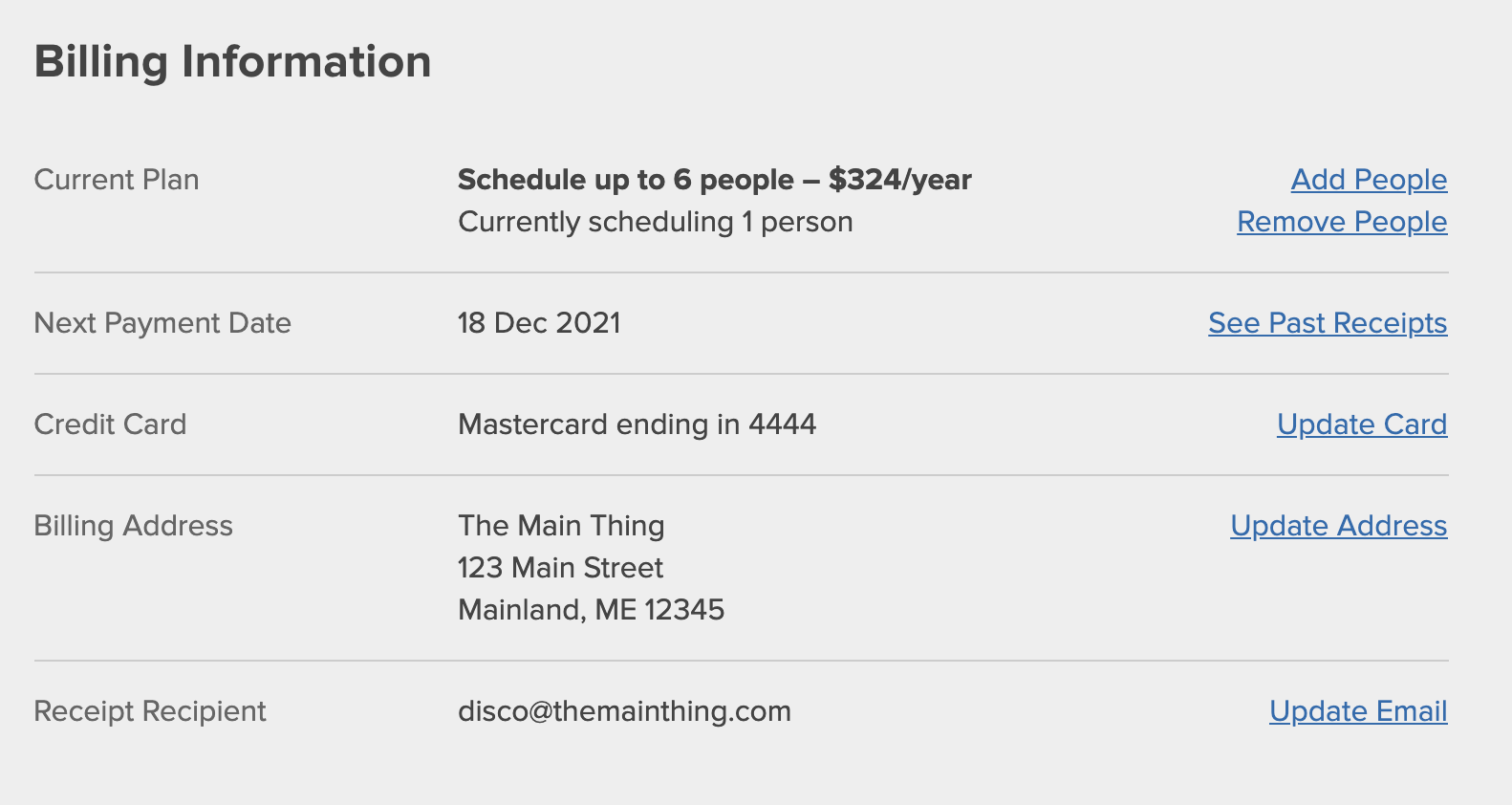 If you're still in a trial, learn how to upgrade your account.
Still have questions? We're happy to help!
Contact Us