How do I update my credit card and billing info?
Billing requires View-Edit permissions.
To update your billing information:
Head to your Settings (upper right corner).
Then scroll down to the Billing Information section. 
Here, you can see your past receipts, and update your Forecast subscription seat count, credit card number, billing address, and receipt recipient. (The receipt recipient will be emailed receipts for your Forecast transactions.)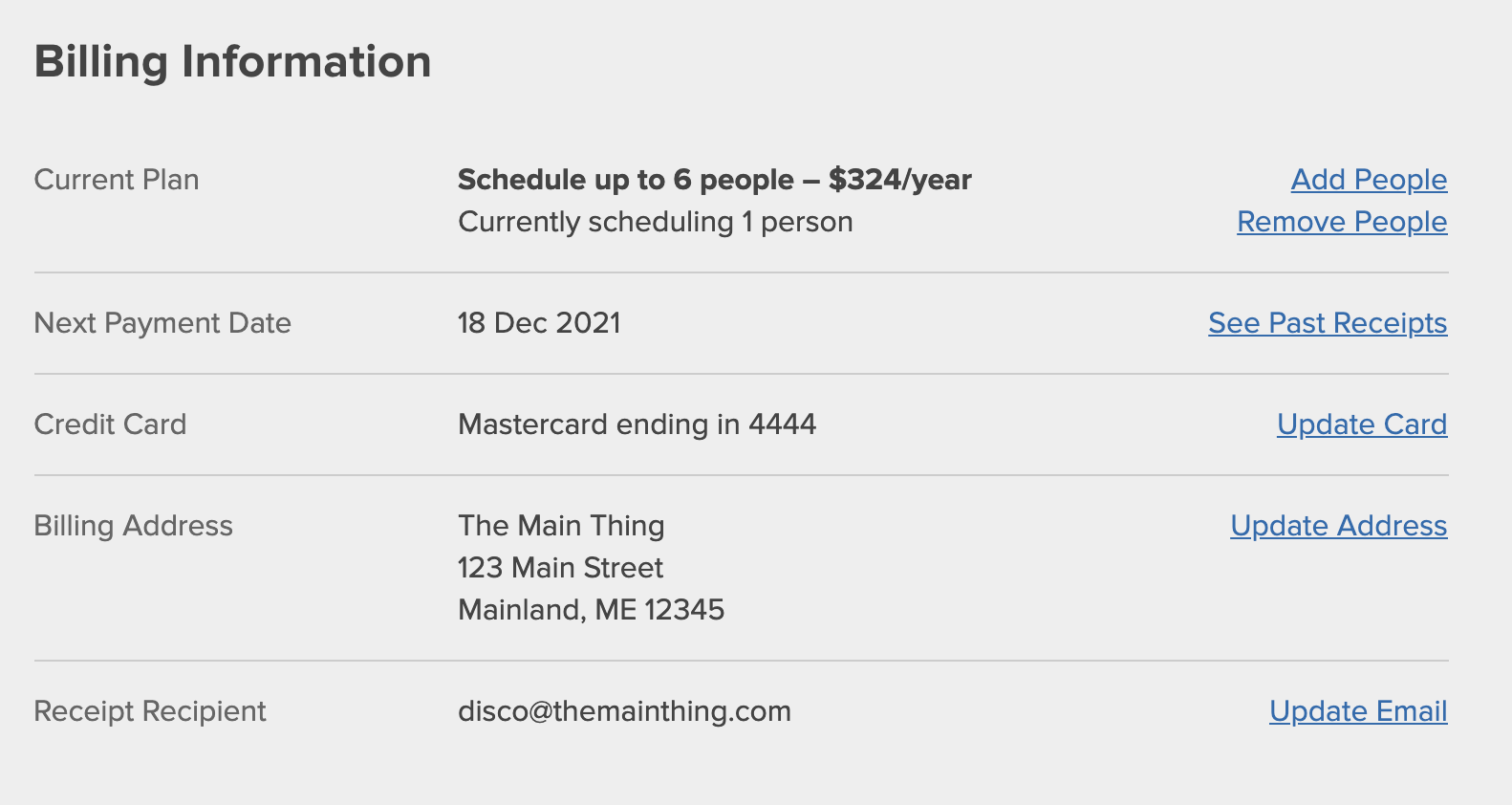 If you're still in a trial, learn how to upgrade your account. If you're on a paid plan and you'd like to change your billing frequency from monthly to yearly, or vice versa, drop us a line at support@forecastapp.com. We'll be happy to lend a hand!